Riverside Bowl – Wallasay Washrooms
Washrooms designed and completed for a family entertainment complex near Liverpool. A fresh modern look with a durable finish.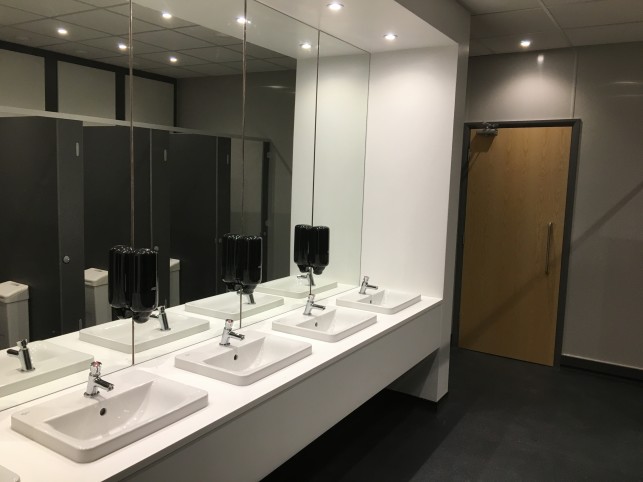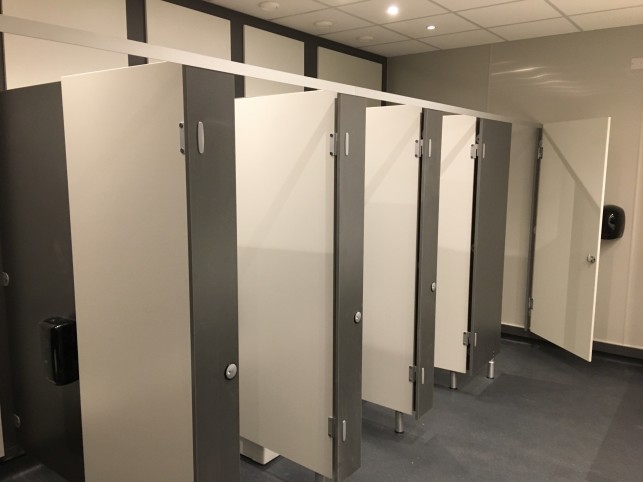 France – French Properties AC Install.
The Panelven team visited three French properties to complete air conditioning install. This was a challenge we all enjoyed! Our aim was to install electrical cable and pipe work to be hidden from view so the unit fitted seemlessly into these classic properties.
France – Chalet Soliel, Chamonix, France.
Panelven designed and installed a stylish, bespoke kitchen in a luxury ski chalet.
Design features included a stone backsplash and wooden cabinets to enhance the nature alpine features of the property. This was the first kitchen designed and supplied by our new sister company Panelven – Kitchens (see the new website at www.panelven-kitchens.co.uk )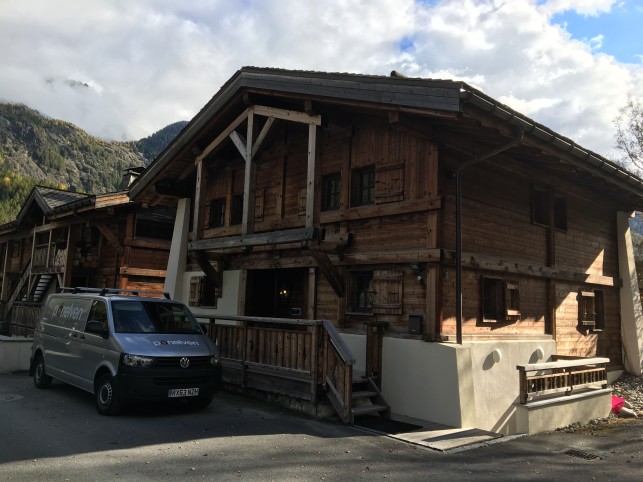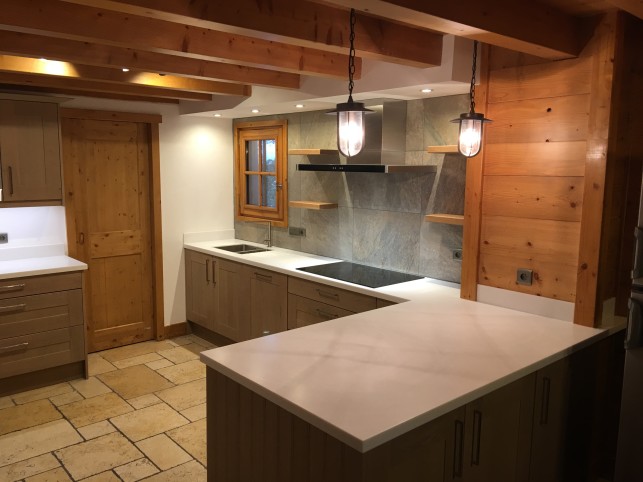 Bourget du Lac Private residence – Rhone- Alpes, France.
Amazing apartment overlooking the lake on the outskirts of traditional French town. The job consisted of improvements to the interior decoration and finish of this property with views to die for.
Laser Quest – Widnes.
Laser Quest installation for thriving clients this space had some real height issues so a design with a large mezzanine was required, this project was tight with only 5weeks design to completion!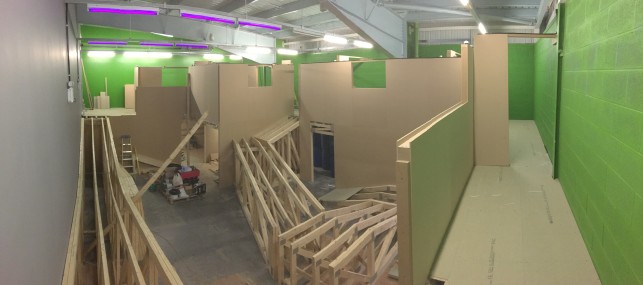 Langdale Private Residence – Hampshire.
Phase one of a large residential project, the refurbishment and interior fit out of a substantial family home set in a beautiful Hampshire countryside. The original house was divided into two distinct wings, the project proposes to join the two wings of the house together, making a cohesive and contemporary living space, perfect for modern family living. Phase one involved the interior works for the first half of the redesign; creating an open impressive entrance, new oak staircase, utility room, downstairs cloakroom and two upstairs bedrooms. Phase two will be upcoming in the early months of 2017.
Majorca – Balearic Islands, Spain.
This was a challenging trip for the team, 2 kitchens in 2 properties in 4 weeks, the project went to plan but a return visit was required as due to strikes there was no fuel in France to bring the vans back!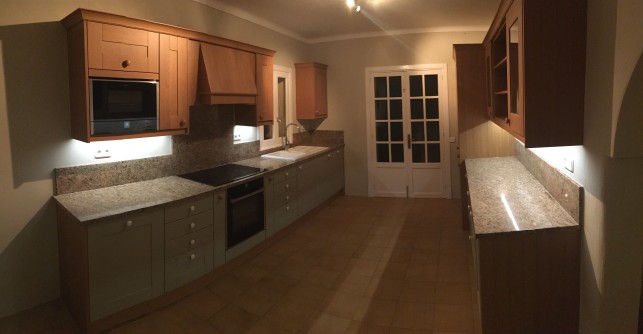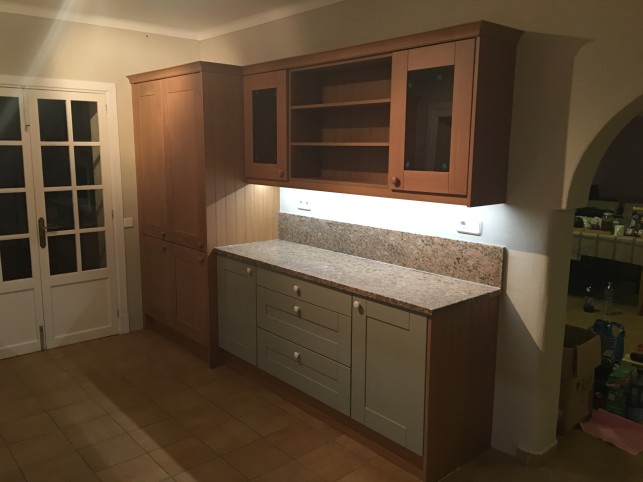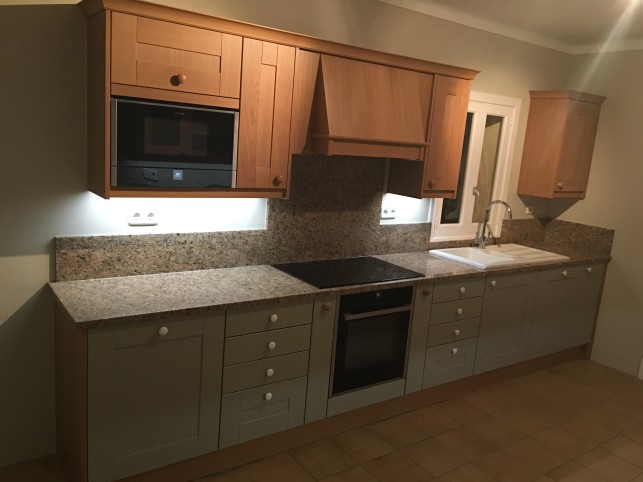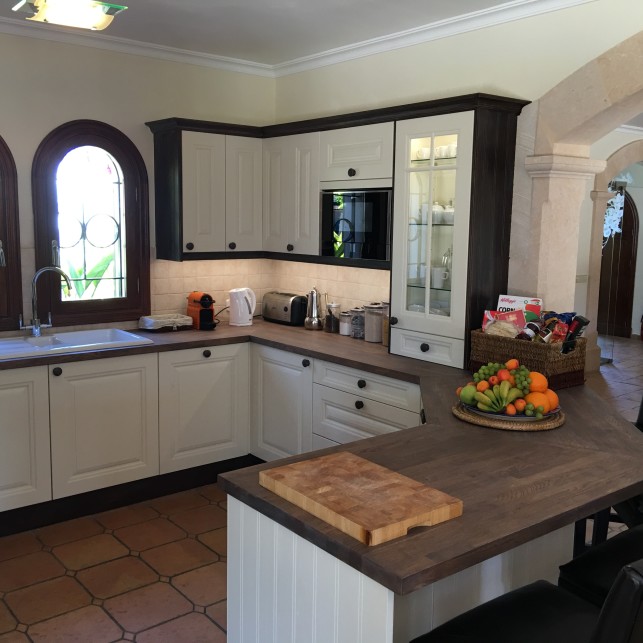 Laser Quest – Romford , Essex, London.
This design was supplied by the client ready to go, this was a large space to fill the area required 165 panels to make the layout flow.
Corfu – Kentroma, Greece.
A large outstanding property had the Panelven team scratching their heads on how to improve this already stunning property; working with Cocovara interior design based in London we had 6 weeks to upgrade bathrooms, kitchens and add major design features ahead of the furniture fitting as supplied by Cocovara. The end result was luxurious and spectacular.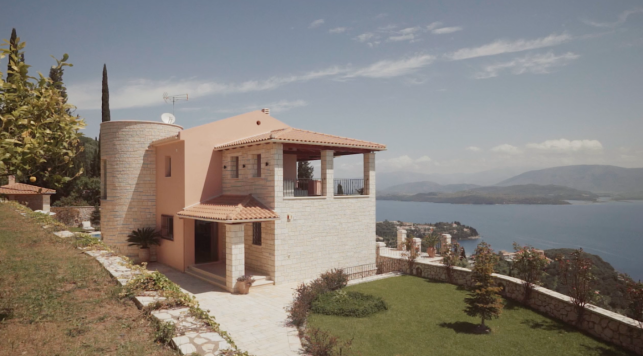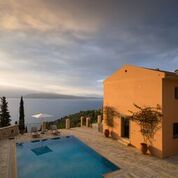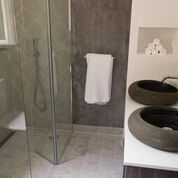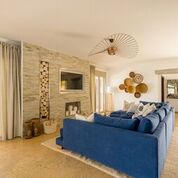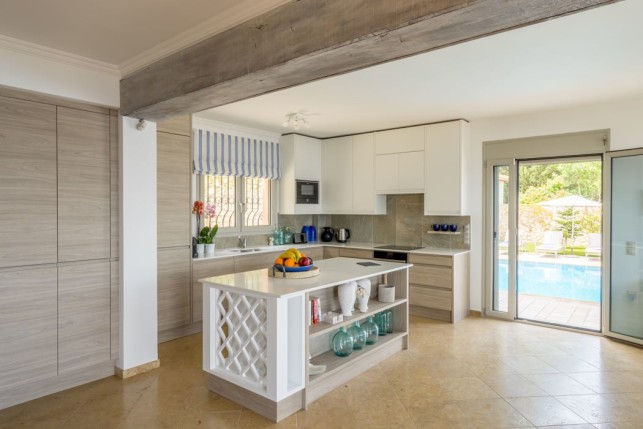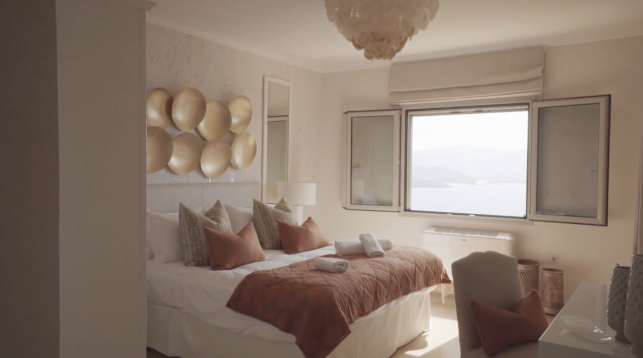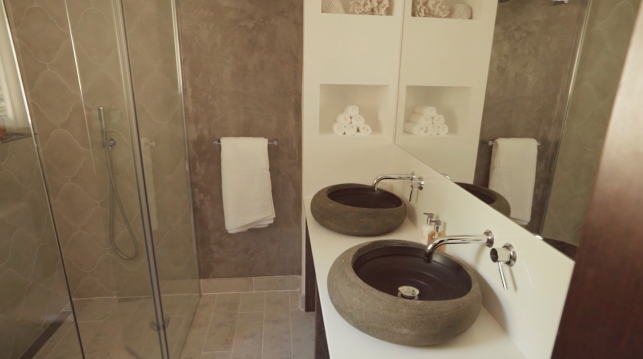 Laser Quest – Newport, Wales.
Laser Quest installations continue to prove a success for Panelven and repeat custom is high.
Northcote Road Private Residence – Clapham.
Clients asked Panelven to return for further works to make a luxury house further improved; bringing the whole property together with a timber floor throughout and redecoration.
The Big Apple – Woking Surrey.
New washrooms in a family entertainment complex, up to date modern look for a returning client.
Ibiza – Villa Solano, Balearic Islands Spain – Kitchen and Sun Terrace.
This job had some pressure behind it with clients arriving for Christmas. The works included installation of a glazed sun terrace balustrade with 63 panels of glassed cut and shipped to site for installation, and a kitchen with bespoke made table to match the shape of the curved outer walls. The team disembarked the island on the 23rd of December just in time to get the tree in place!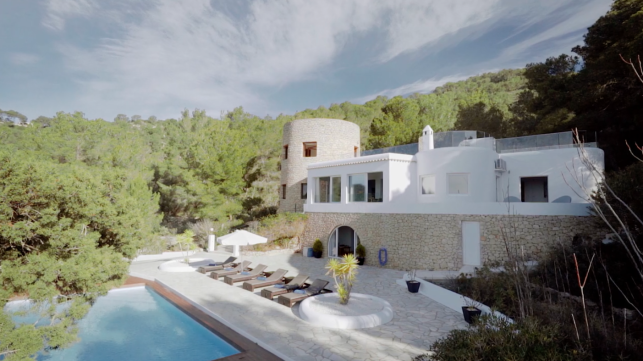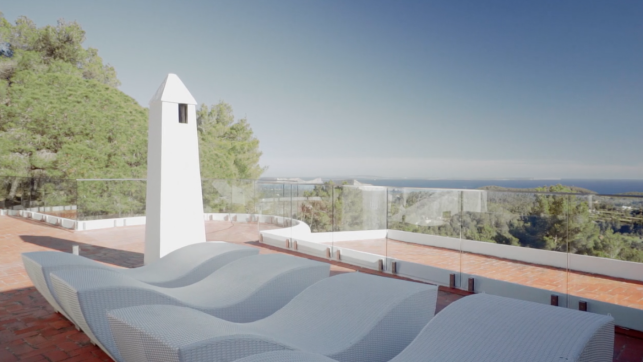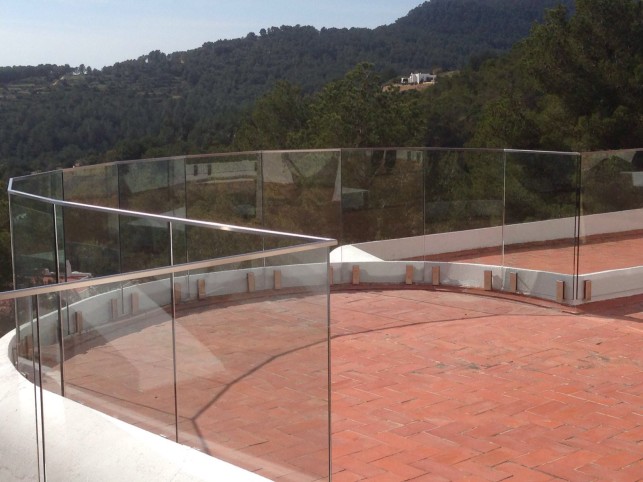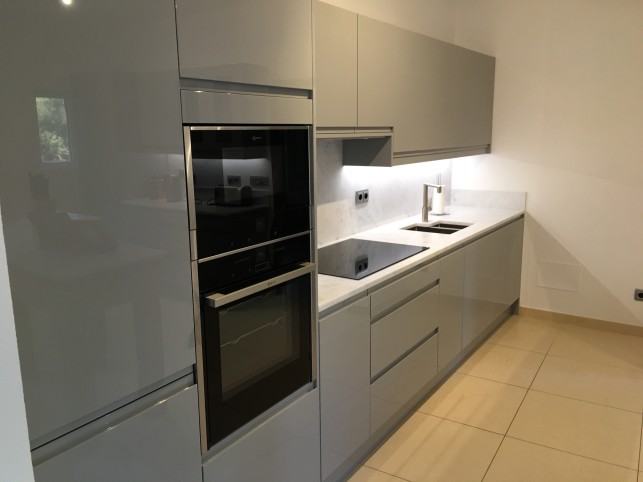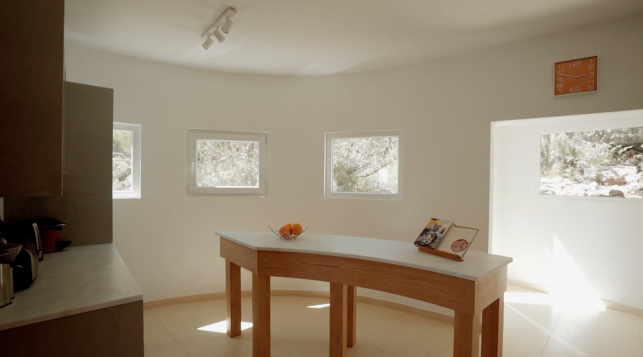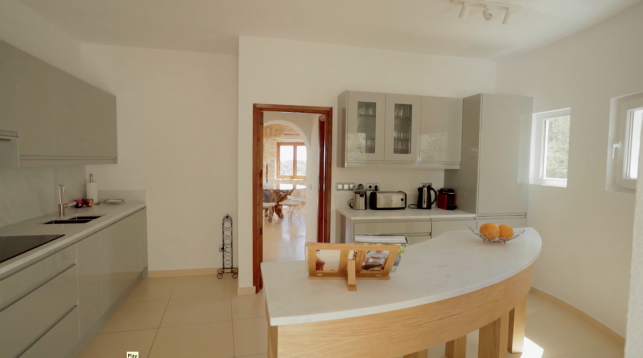 France – Chalet Lumiere, Morzine, Alps.
Kitchen installation at altitude. This kitchen was designed and supplied to complement the already stunning timber chalet environment.
Hotel – Surrey.
Further fresh new looks to a busy Town Centre Hotel
Glenside Private Residence – Upper Bourne, Farnham Surrey.
Panelven was commissioned to update and refurbish a character property set in the Surrey Hills.
Laser Quest – Newcastle Under Lyme & Mertha Tydfill.
Two new Laser Quests successfully designed and installed in a back to back schedule for different satisfied clients!
Kew Church – Richmond.
Panelven was commissioned by a small community trust to design and install washrooms within an old church. A successful project which brought a update to a well loved and well used community space.
Crete – Elounda Bay, Greece.
A large project for the Panelven team, working in the beautiful country of Crete for two months to refurbish a traditional Greek villa. Works included all new bathrooms, kitchen, tennis courts, outside terrace areas.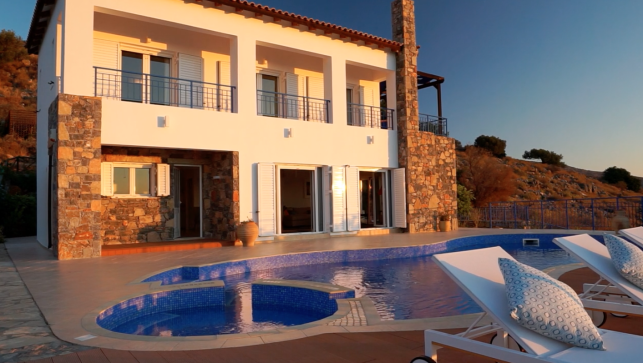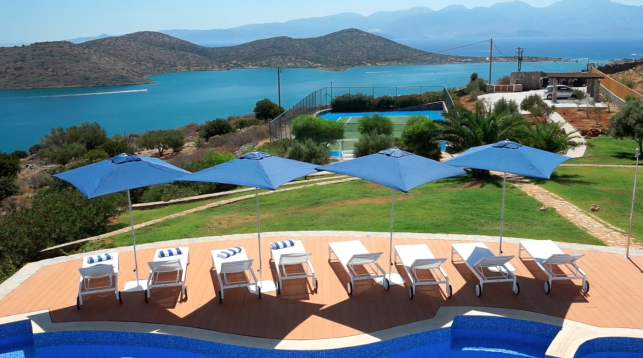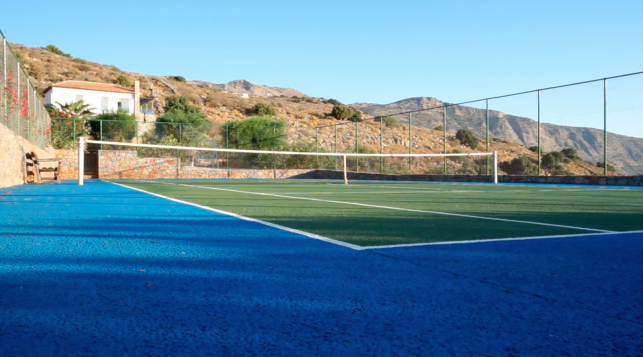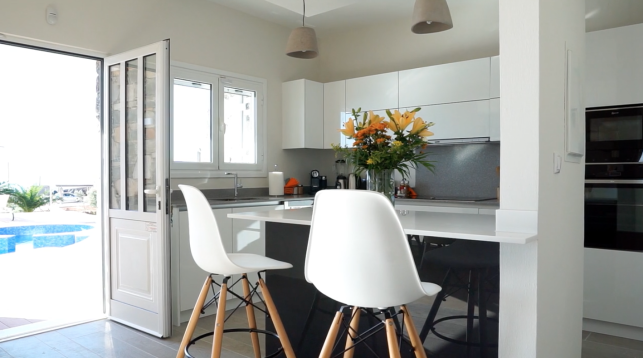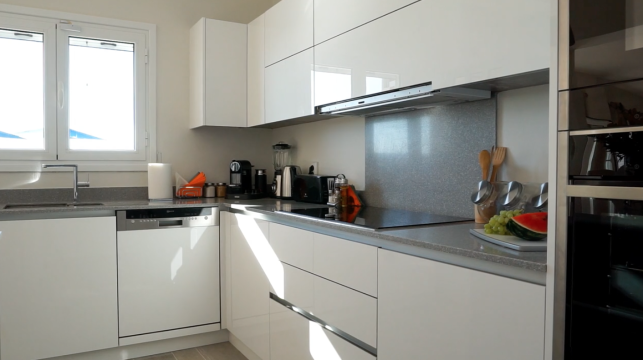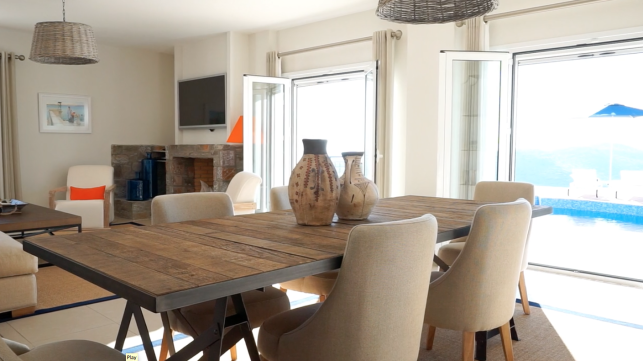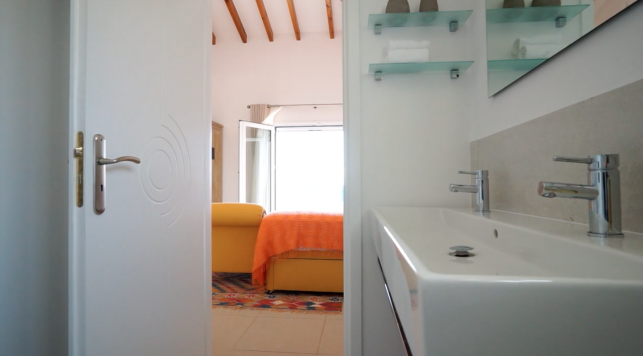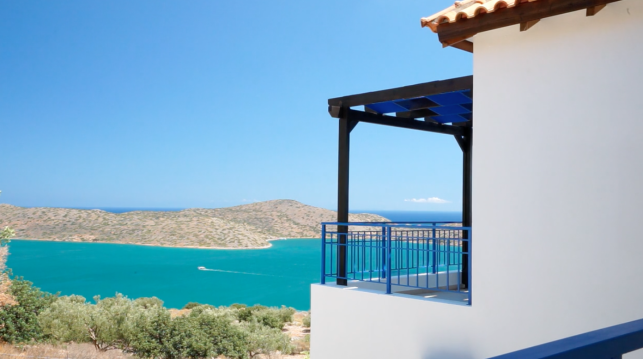 Ryde Superbowl – Phase 2.
A returning customer for Panelven, another chance to design and install a LQ arena, this time reducing a 22 lane bowling alley to a 16 lane bowl and introducing a Laser Quest in this busy entertainment center on the Isle of Wight. We get consistently good results with our Laser Quest installations, each time striving to create something adventurous and exciting to provide the best level of game playing for the client's customers.
Laser Quest –Hull.
Panelven have become specialists in quick and successful Laser Quest installations, this time the space was situated in a new entertainment complex within Hull City Centre. A narrow space created challenges but clever use of ramps and level changes lead to a scheme, which was well received, by the client and customers alike.
Northcote Road Private Residence – Clapham.
Panelven was commissioned to undertake a residential project in London; transforming a period property using bespoke design features, a new kitchen and storage solutions.
Ryde Superbowl – Phase 1.
Reducing a 22 lane bowling alley to a 16 lane bowl ready to introduce a Laser Quest due later in the year. Removal of ceiling over bowling lanes to create a modern look with LED lighting to spotlight the wood bowling lanes.
Laser Quest – Cardiff.
Installation of a new Lazer Quest arena designed and installed in a new family entertainment centre within the Cardiff City Centre Millennium Stadium Complex.
Laser Quest – Macclesfield Superbowl, Macclesfield.
From design and to completion, this was a 4 week project constructing an arena space for 25 players over two levels, a mezzanine was designed and supplied using easyi-joints, light weight joisting for a fast installation. Lighting and theming design alongside layout helped to create a spectacular result.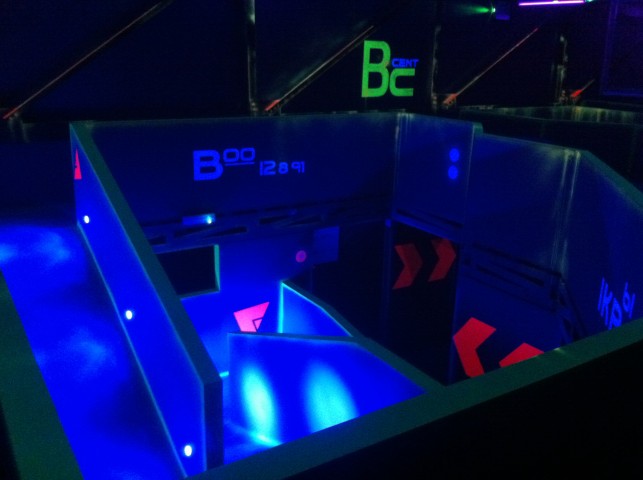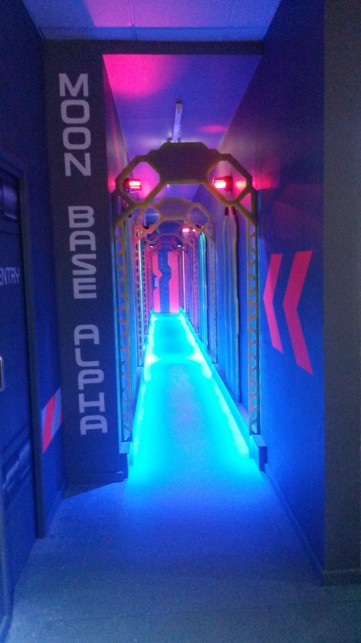 The Fairway, Private Residence – Worplesdon, Guildford.
Strip out and installation to master ensuite and family shower room, matching concepts for both these areas transformed the spaces from dated existing bathrooms to a look of fresh contemporary luxury. Large floor tiles with wood effect wall tiles, granite surfaces and window sills with high gloss joinery units gave these bathrooms their high end appearance.
Master Ensuite: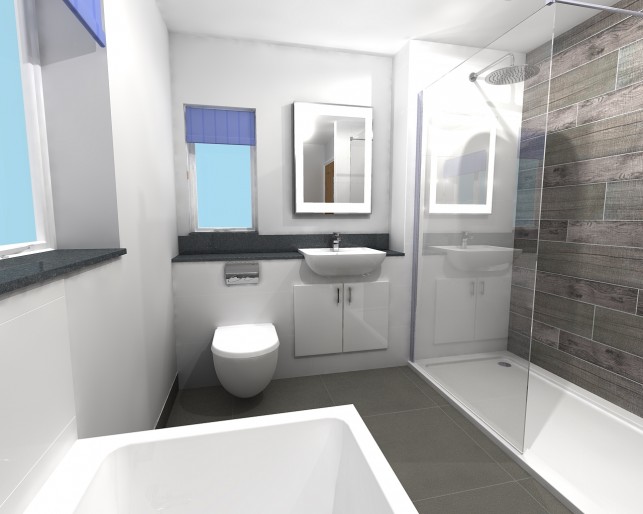 Family Shower Room: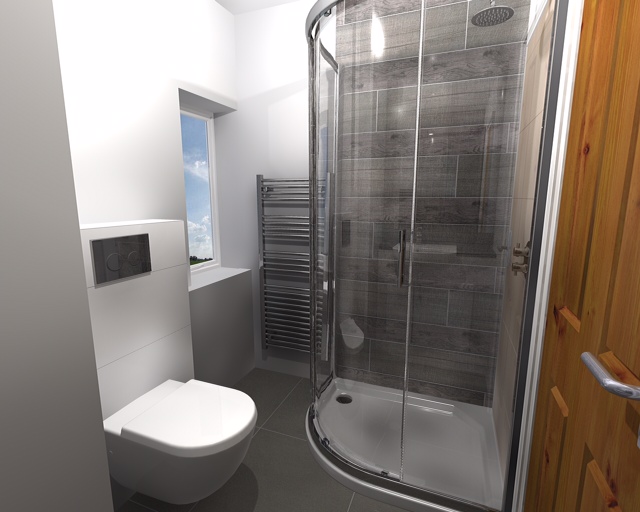 Gastein Road Private Residence – Fulham.
Refurbishment of flat, property had elements completed by Panelven, to enhance the existing space. Firstly the property was rewired and installation took place of designed lighting and light fittings. New radiators were added to freshen the look, bespoke joinery was added to maximize on space, and a under stairs cupboard was designed to home household items. Lounge units were created for books, TV, AV equipment, and a pull out desk / work area for writing / laptop use was cleverly disguised as drawer front and cupboard. Panelven designed wardrobes in both master and second bedrooms  which utilized all space available.
Pensford Tennis Club – Richmond.
Refurbishment of the existing washroom space for a sports facility.  Male and female washrooms were stripped back to the shell to enable the re-plumbing and electrical works required to form new layouts. Layout consisted of shower area, with showers in cubicles for member's shower and changing in one space, W.C's and additional alternate changing area. The installation was completed with moisture resistant suspended tiles in a non corrosive grid frame, LED lighting on PIR sensors, compact laminate cubicle systems, Polysafe flooring cap and coved to walls, and decorative PVC cladding to walls.
France – Grasses, La Retraite
Installation of bespoke kitchen to magnificent Villa in sublime Cote de Azure location.  Panelven installed a handed painted kitchen to complement the property, this job involved a tight schedule for completion, but as usual Panelven proved an exceptional ability to work well under pressure. The works completed included; removing existing kitchen, plumbing, electrics and re-plastering before installing oak door kitchen handpainted in Farrow and Ball. Oak Worktops completed this stunning kitchen, along with new tiling and re decoration. The Panelven team had to complete this with in a 13 day space and finished 24 hours ahead of schedule.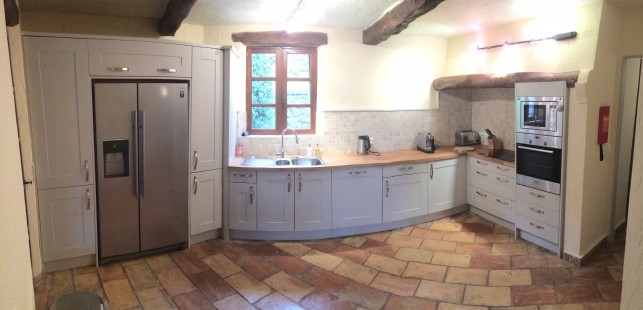 Majorca – Cala 'D' Or, Grand Vista.
Originally planned for installation of 4x bathrooms and a cloakroom, storm damage to property added a number of other works to the five week schedule, Panelven had a full team on this one. The bathrooms were installed using Travertine floor and wall tiles, and Villaroy Bosch sanitaryware completed the spectacular look for this property. To the exterior of the property; balustrading, timber car-ports and Juliet balconys were all executed to good effect, and the job was completed by re-decoration and finish of complete interior of the property.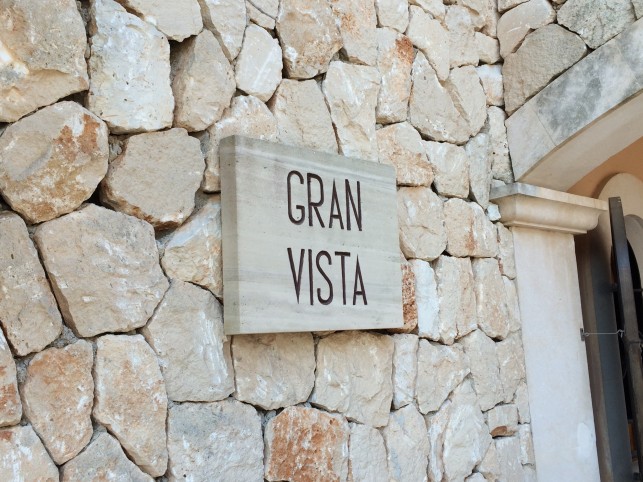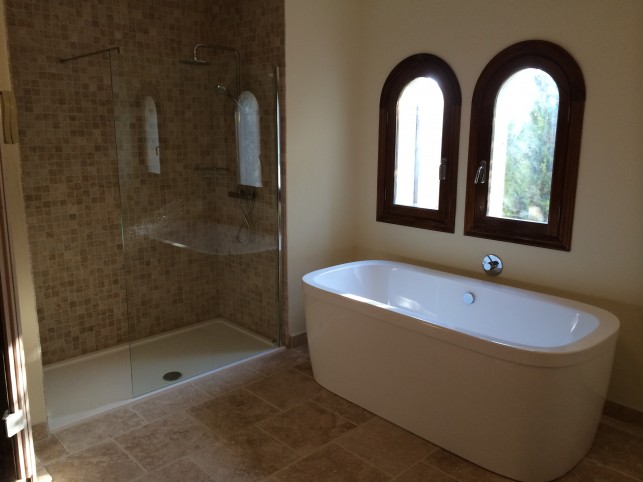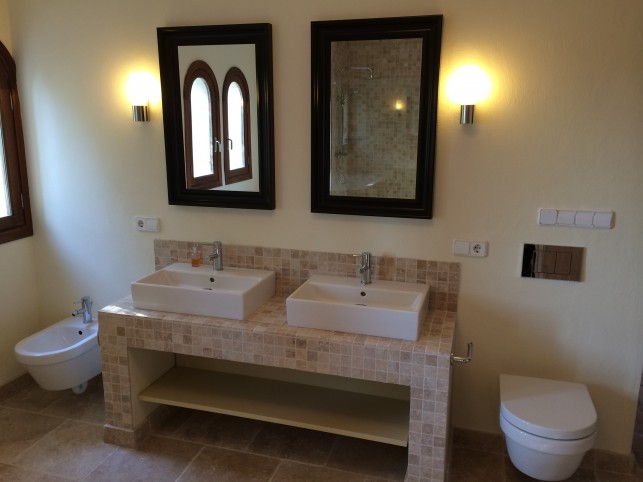 Woking Hotel: Re Decoration and Signage.
Panelven completed an updated scheme to the re branded Hotel City concept, This phase of works included lobby, corridor decoration and re-fresh, and sign installation. Panelven will be returning to complete new concept rooms with decoration and furniture later this year.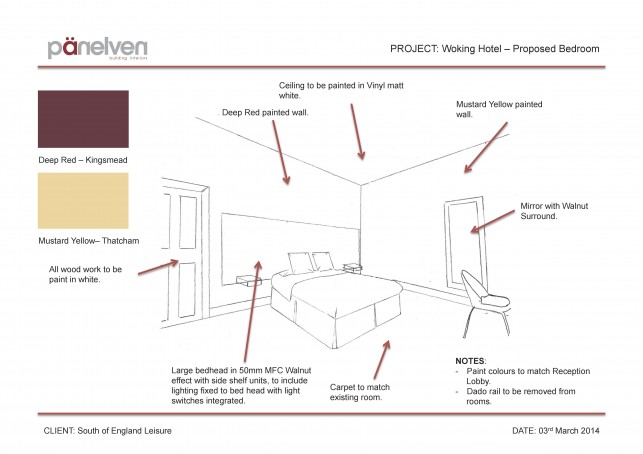 Alchemy Bar and Cocktail Lounge:
From design to completion, Panelven formed this stylish space from an existing unit, dividing the space from a large bar venue operating a 3 night a week business, into a boutique high end 7 night a week cocktail / bar. The bar was manufactured with a Corian counter and down stands, and an unique feature of opal opaque glass panels with LED lighting in set behind forming the back bar, utilising the free-pour spirit bottles and lighting them to create a simple fresh look.
Guildford:
Panelven will be building a property in the Surrey hills. This is for a returning customer. Back in 2009-10 Panelven completely gutted the interior of a top floor flat in Barnes, turning a damp /cold flat space into a modern confortable spacious apartment with a half mezz split level into the loft above providing a larger square footage for the property.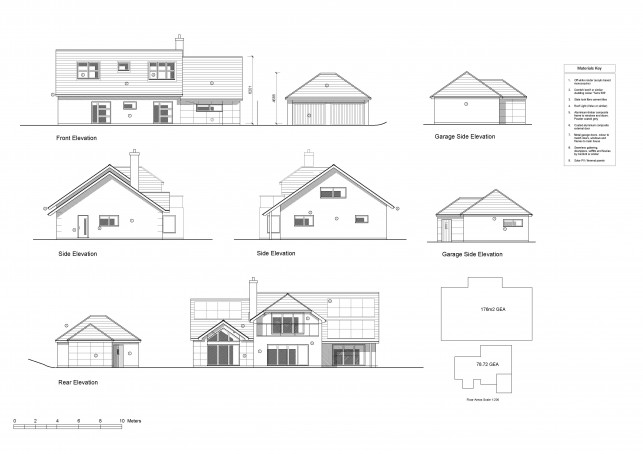 Hotel Woking Surrey:
Interior Refresh to lobby and brand signage of Budget Hotel in Surrey, Panelven are working with Hotel owner to refresh product for 2014.
Borneo:
Panelven visited Kudat Riviera Project in Borneo. This project at the tip of Borneo has been the greatest challenge yet. This is the first phase of a new retreat complex  in a breath taking setting. The project so far is 8 beach front properties. A Borneo based contractor has completed the properties to a stage ready for the interior package to be completed. Panelven was reccomended by one of the investors to complete the interior on this project.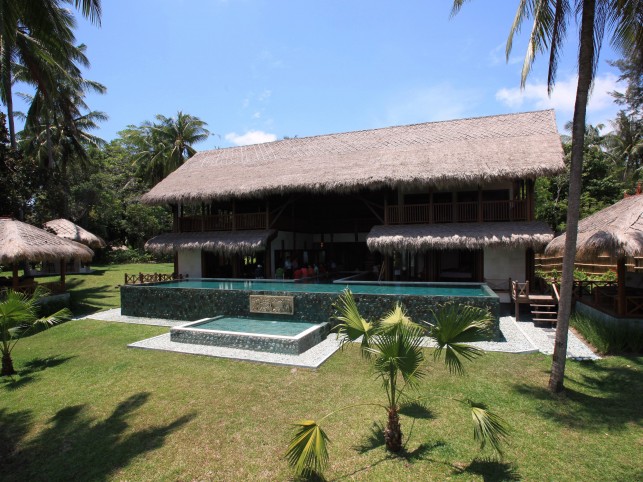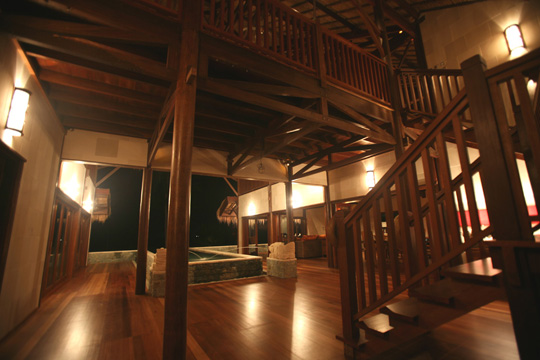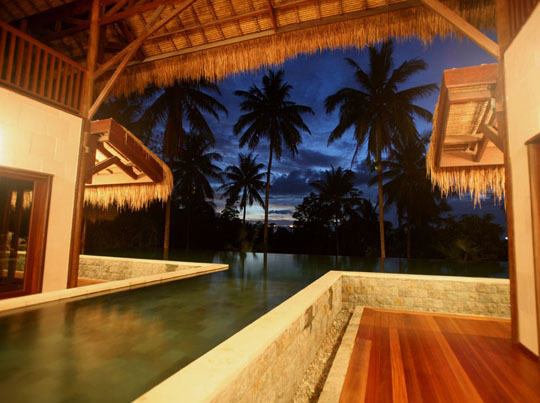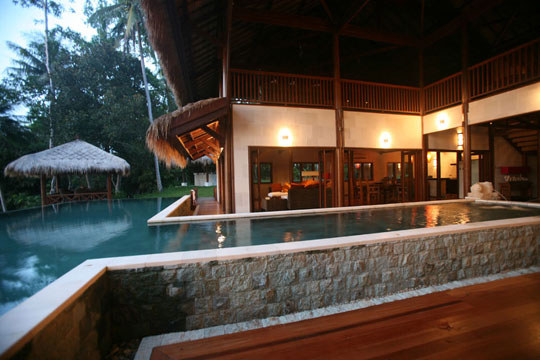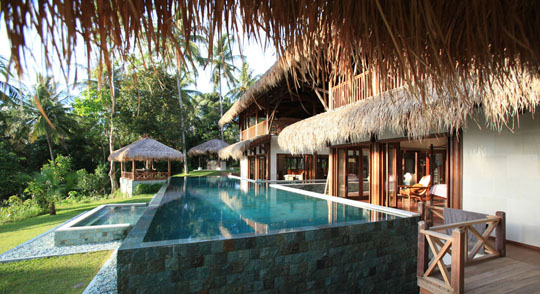 3D Rendered Images, showing different Style if Villas
Coco Villa: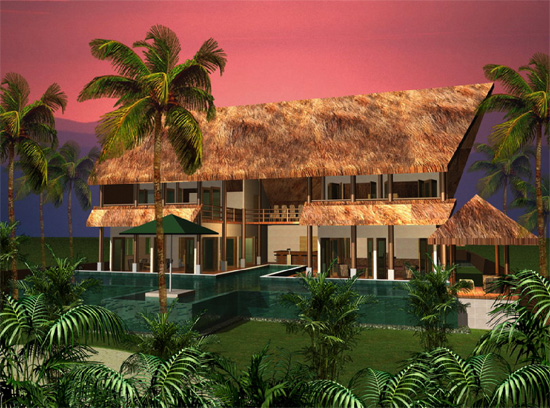 Pandanas Villa: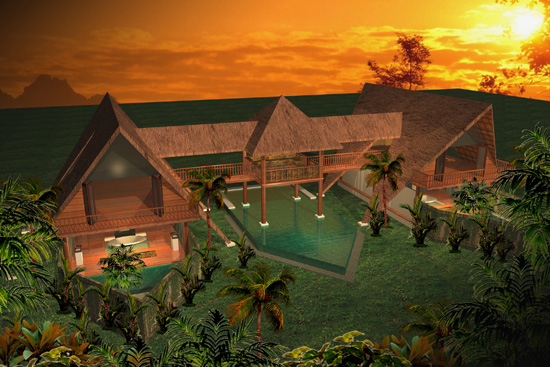 Rice Barn: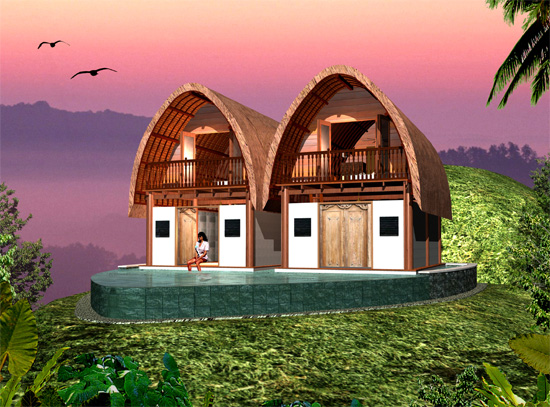 CEO's Office City London:
The brief was to design and complete a luxury interior for a CEO's London Office for a worldwide portfolio of companies. The office space  was previously a number of different spaces with suspended ceiling and carpet tiles. The final design concept approved included three areas; main desk, relaxing soft seating area, and meeting table. We used oak paneling with dark lacquer to walls with bronze shadow gaps on edging panels. Focal point of the design was the back drop of  luxury leather panels to the central relaxing area, walls also had a number of hidden panels utilised for Bar, TV, Coat Cupboard. The windows were fitted with joinery constructed horizontal moving automated window diffusers and electrically controlled vertical 100% black out blinds. Overall an outstanding result.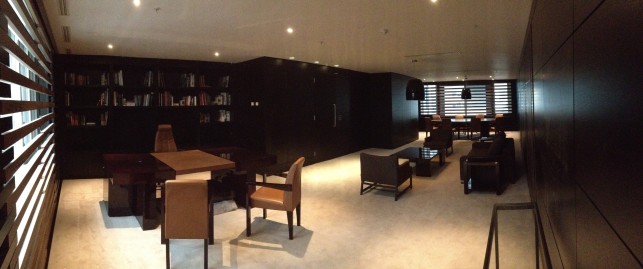 The Ryde Pavilion and Super Bowl; Panelven was awarded to apply for planning consent, both listed and conservation, to update the colour scheme for redecoration. The planning approval was granted and works will be starting imminently to restore this magnificent building.
Chameleon Bar, Woking; A good design made better! The Chameleon Bar brand has continued to use Panelven for design and installations for the last 10 years, most recently with the installation a new Back Bar completing the black & white theming.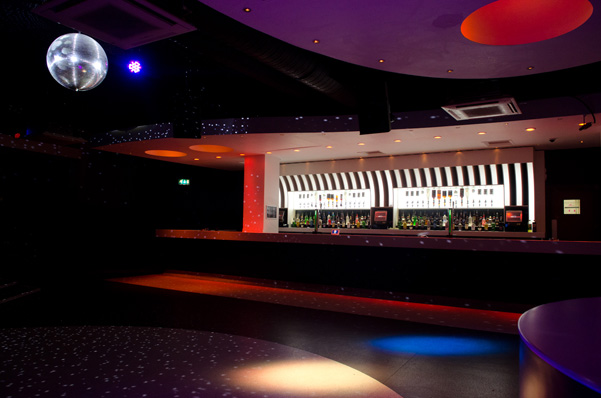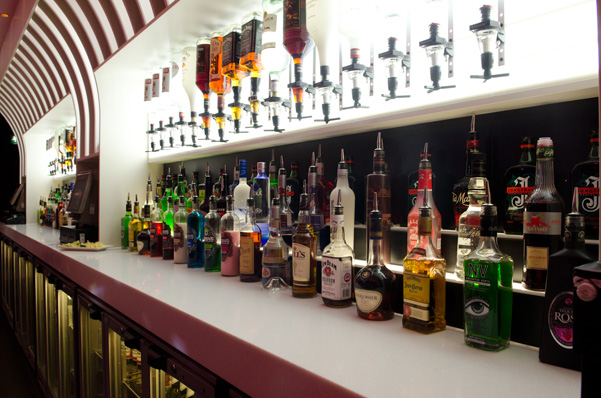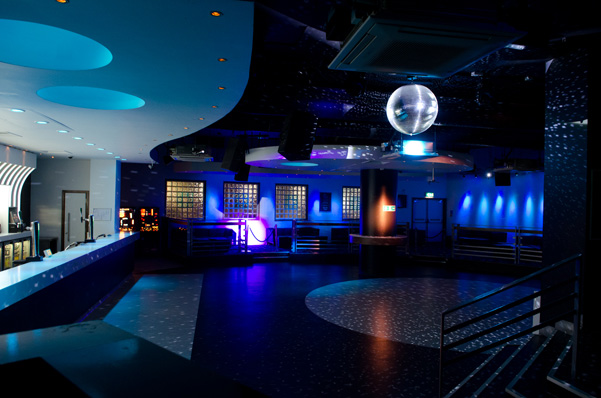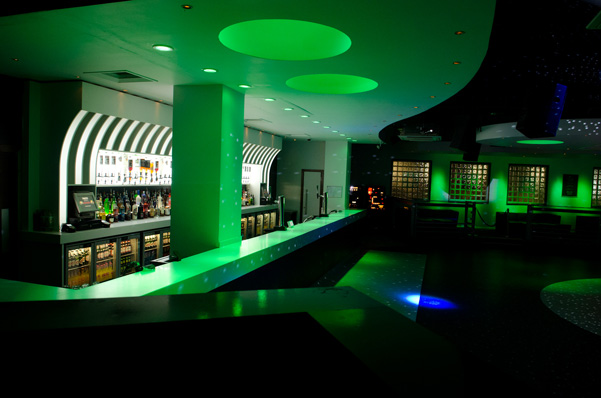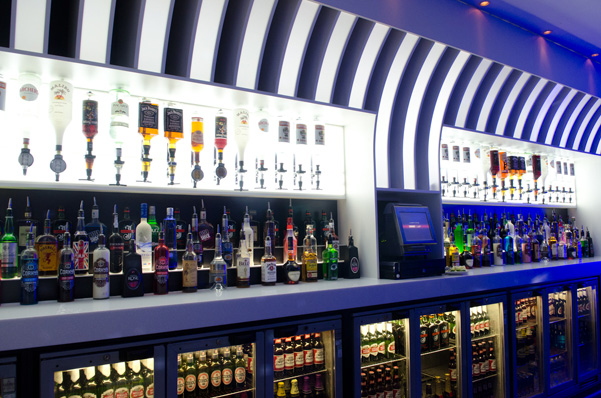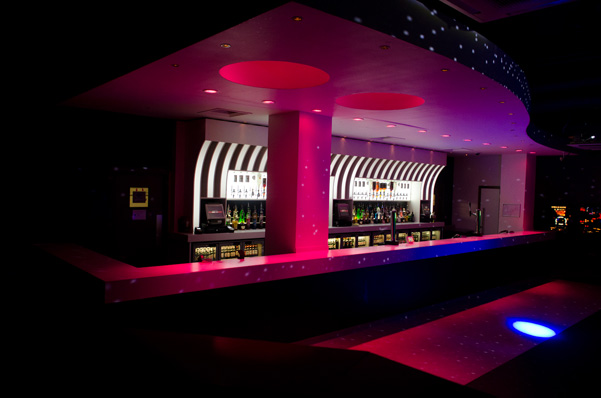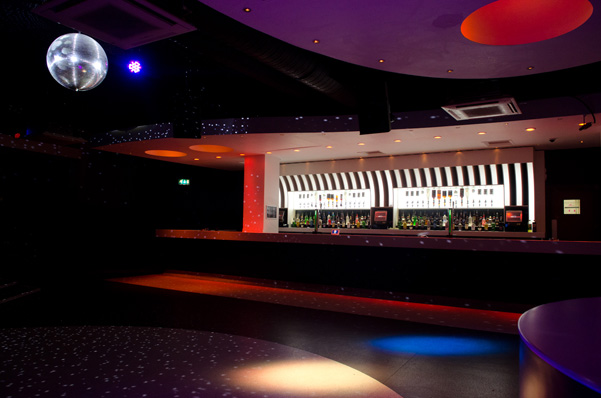 Ryde Super Bowl; Ryde Super Bowl instructed Panelven to design a new carpet for the installation of the 22 lane bowling alley.
The Boltons Chelsea; Design and installation of child's 'doll's wardrobe', Panelven received a brief to design, manufacture and install within an existing run of  fitted wardrobes to include drawers on soft close runners, hanging space on a turn table and bench style seating. The wardrobe was lit by LED lighting on a door contactor switch, all of which had to be removable to enable access to power / alarm panels with in existing wardrobe. The unit was constructed in the workshop, transported to site and installed, and fabric paper hung to finish the installation.
Hideaways Garde de Frenet, Cote d'Azur; The first of Hideaways 'Classic Collection' works awarded to Panelven, this was a three week project to install sun terraces and update the property before the summer season to complement an already 5 star villa in St Tropez.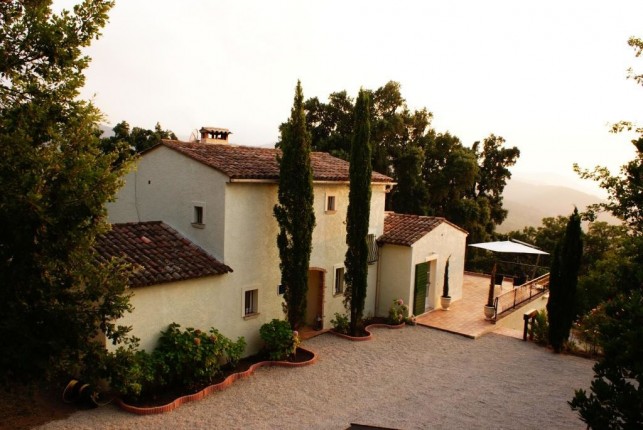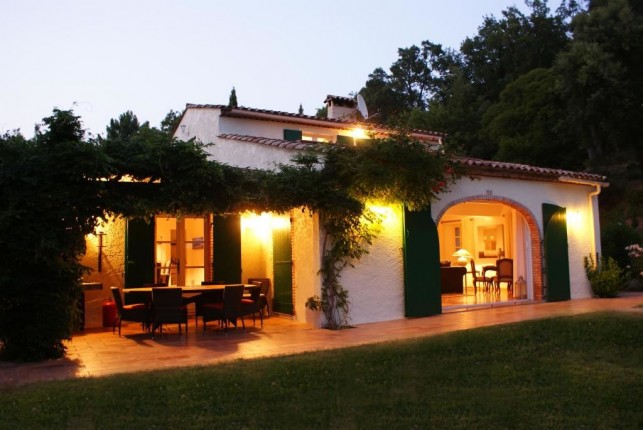 Coombe Park, Kingston Hill; Part interior refurbishment of a large Victorian mansion, works including demolition on walls to create large open plan kitchen family breakfast area. Complete strip out of old annex back to shell, re building from laminated joists to finishing of glass panelled shower with marble flooring with a oak flooring gym area with media room and bar.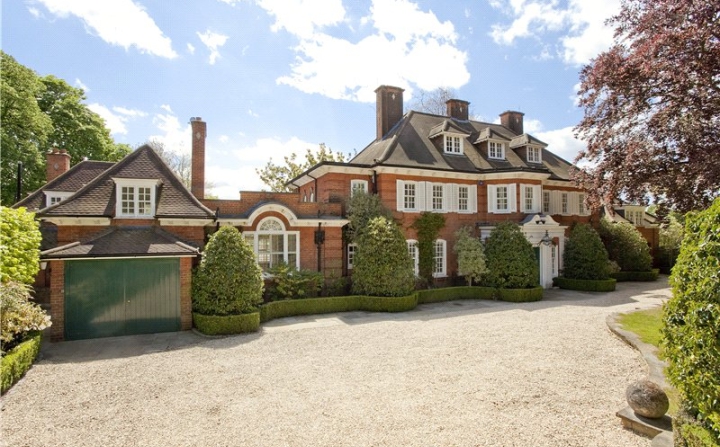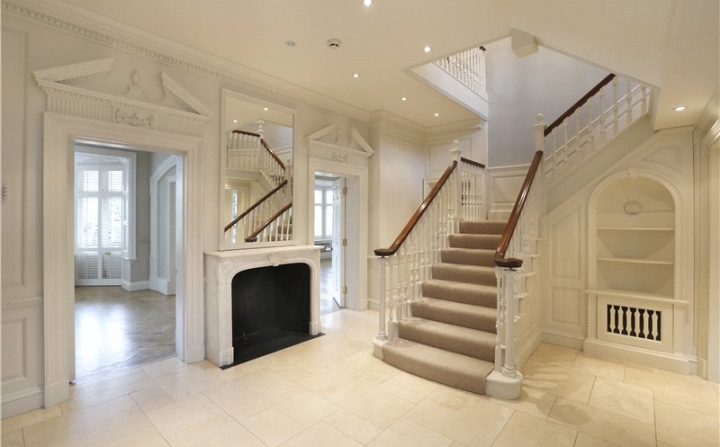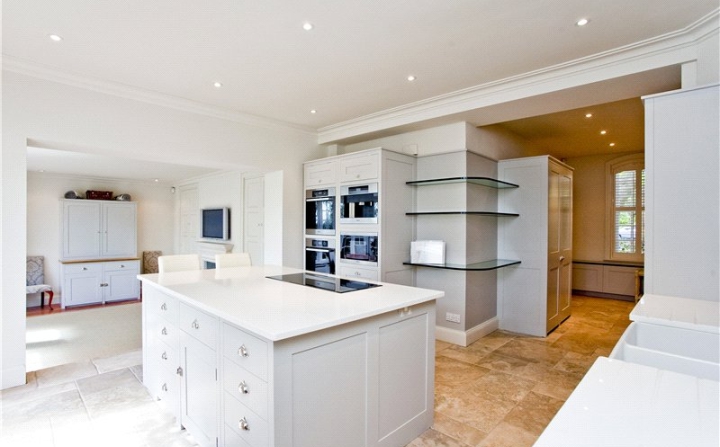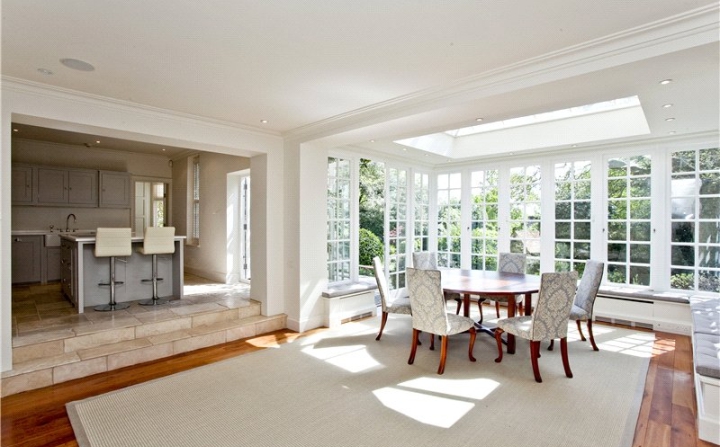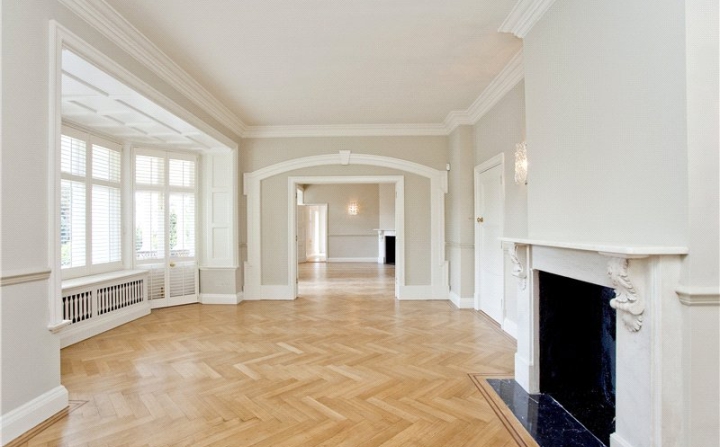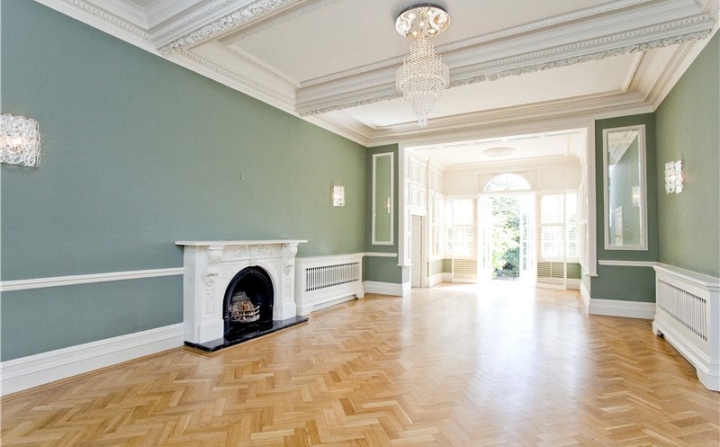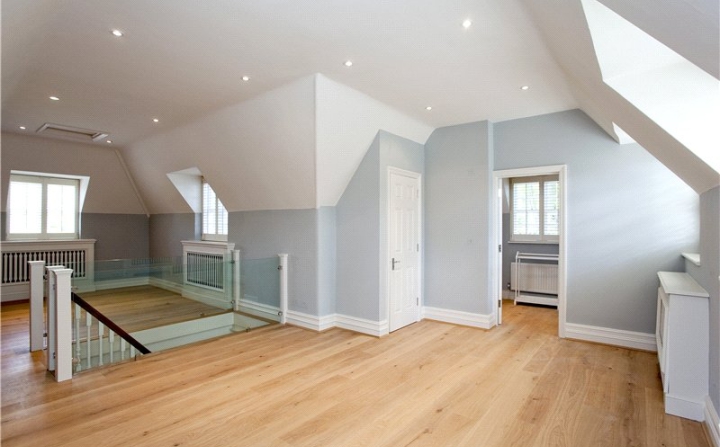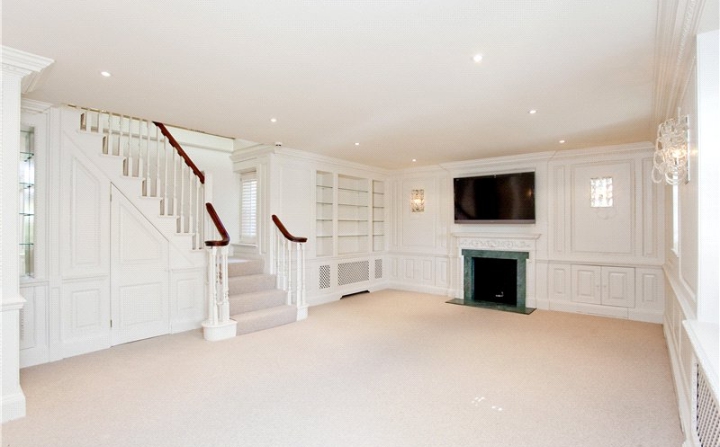 Prague Apartment Bathrooms and Interior Fitout: Installation of ensuite bathroom to master bedroom and family shower room, luxury apartment within the old city of Prague. Property has elegant features and modern bathrooms including a powder coat sprayed unit with Corian worktop and bath surround, all designed and installed by Panelven. Interior Design fit out completed for Yoo Furnishings throughout apartment.





Pelham Crescent, London; Installation of ensuite bathroom, high spec house with elegant features, modern bathroom with classic design installed, powder coat sprayed unit with marble worktop, designed and installed by Panelven.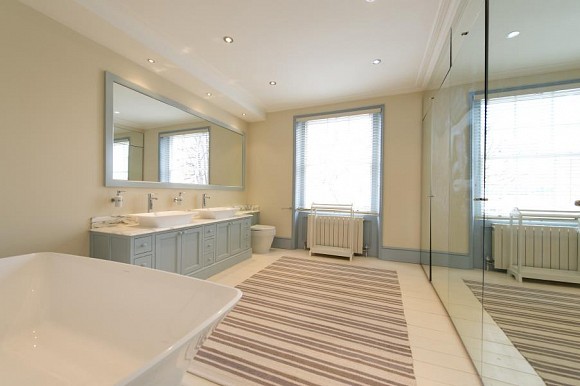 Chameleon Bar, Horsham; This was a major project Panelven completed back in 2009 along with a full refurbishment of the 2 storey building with Pool Room, 12 Lane Bowling Alley, plus the introduction of a Laser Quest and new external link staircase from first floor to ground floor. The Night Club received a complete strip back in order to increase capacity, new W.C's, Lobby, Entrance, Bar Positioning and DJ Booth. This time Panelven was invited back to update and refresh the brand. Bar counter was moved with increased length to cope with demand, with completed decoration, flooring finishes, furniture package and interior design fit out.
Ryde Pavilion; This job was a full design and installation package by Panelven.The fit out was out installed in record time the installation of two back to back bars in a number of weeks! All joinery sent to site from Panelven's workshop, with the site program perfectly timed to install on schedule.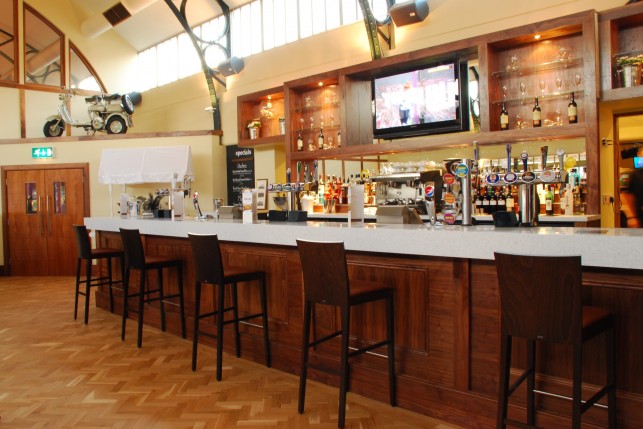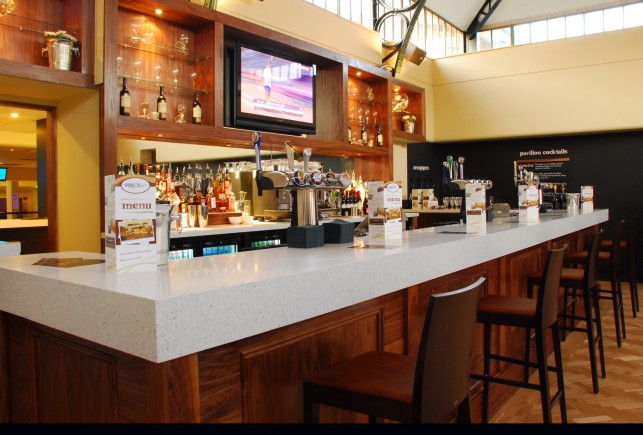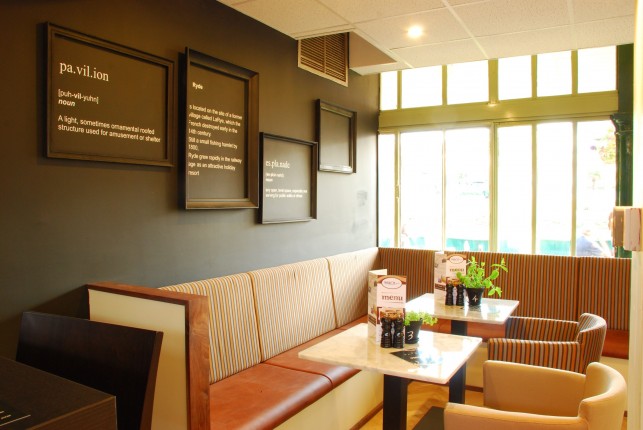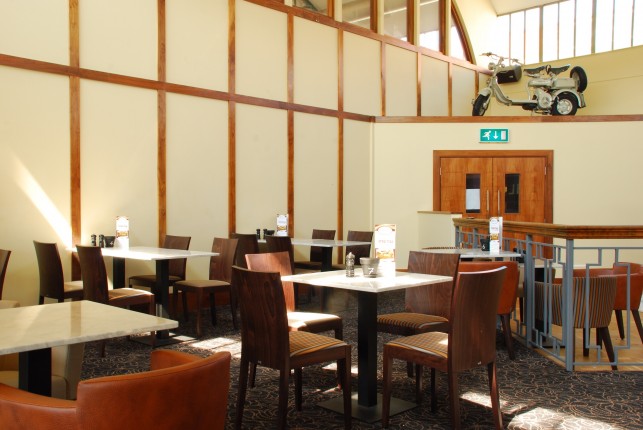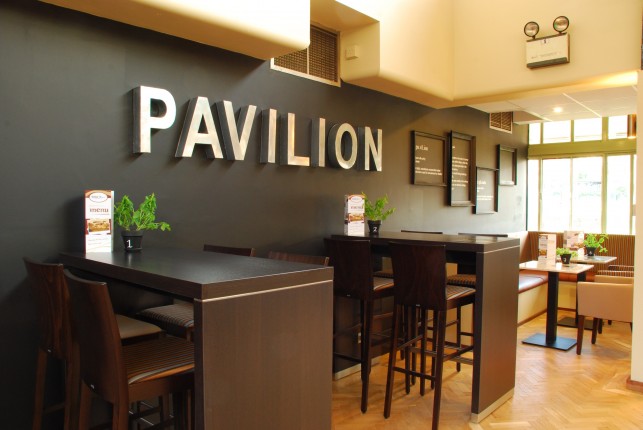 Hampstead Heath residential project; installation of a drinks bar in newly built basement. Materials included a concrete ground aggregate worktop with under mounted sink, unfinished mild steel frame work, aged effect timber panels and beveled edged bronzed antique mirror, lit by LED lighting.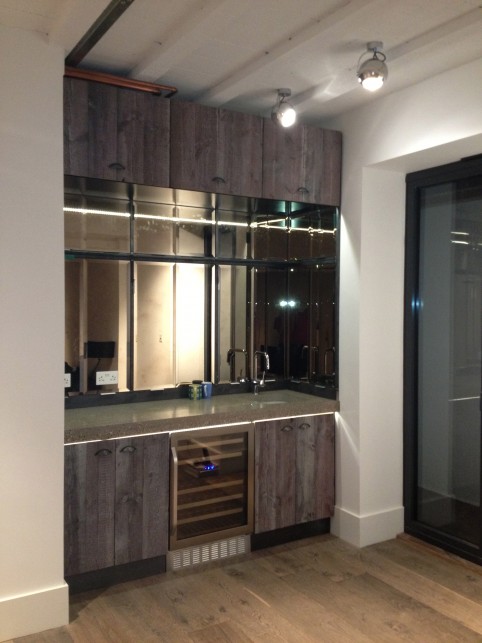 Hideaways, Bank Side, London; Another first class location! Panelven was awarded the second fit out for the 'City Collection', a contemporary space made for different surroundings, Yoo Furniture interior design was again a winning package.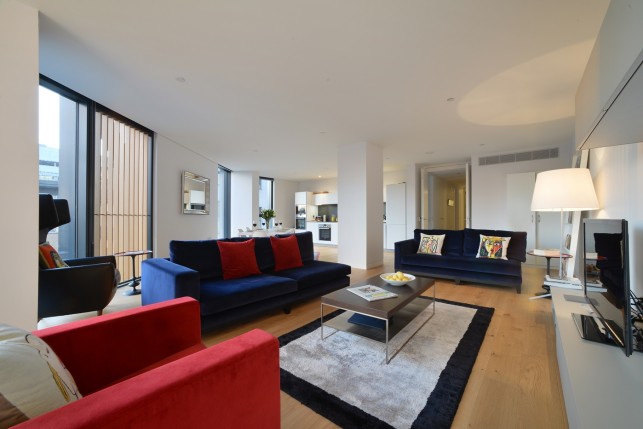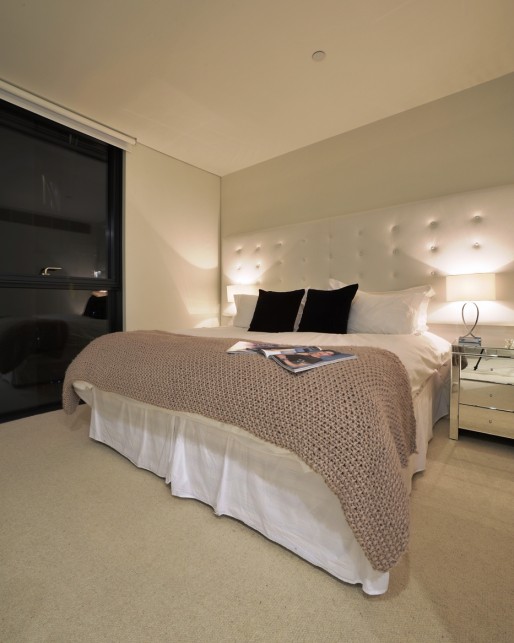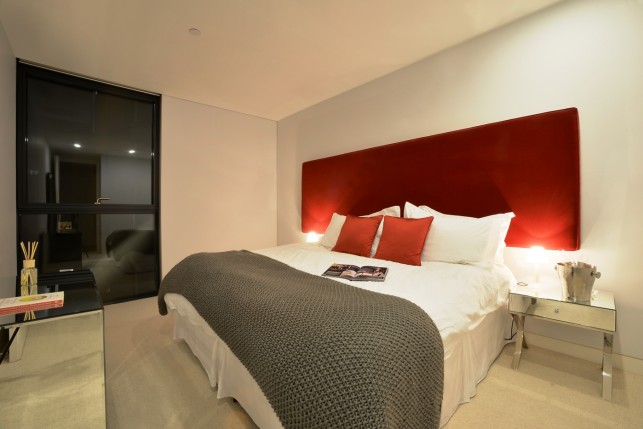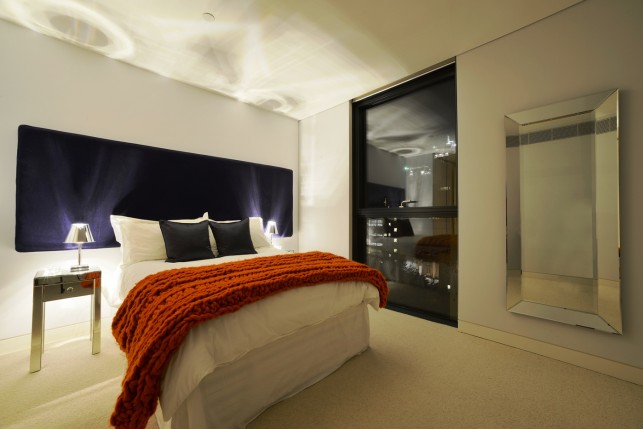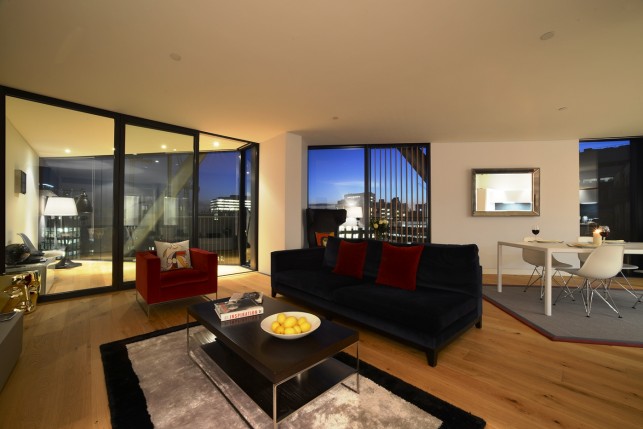 Hideaways, Via del Condotti, Rome; At the foot of the Spanish Steps this is the most prestigious address in Rome. Panelven had teamed up with The Hideaways 'City Collection' to fit out the newest of the Apartment collection. This was the first works carried out outside of the UK for Panelven and involved more challenges than imagined. This was a breath taking property with unbelievable views of the city, the interior design carried out by Yoo Furnishings complemented this.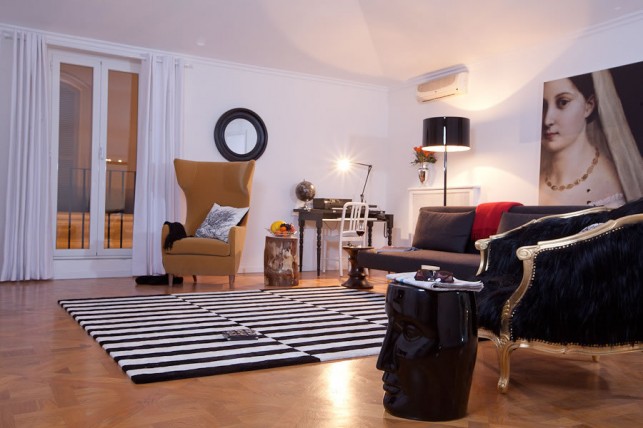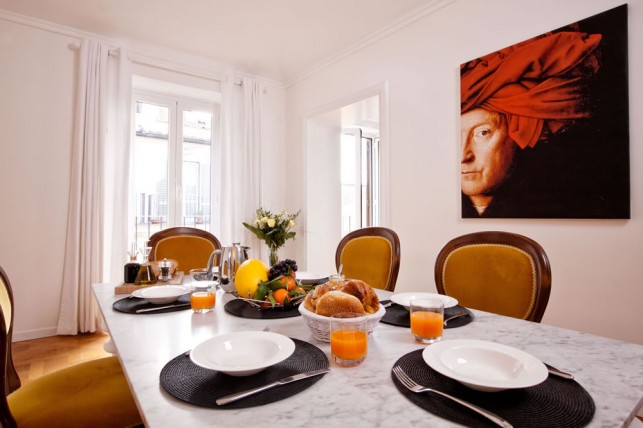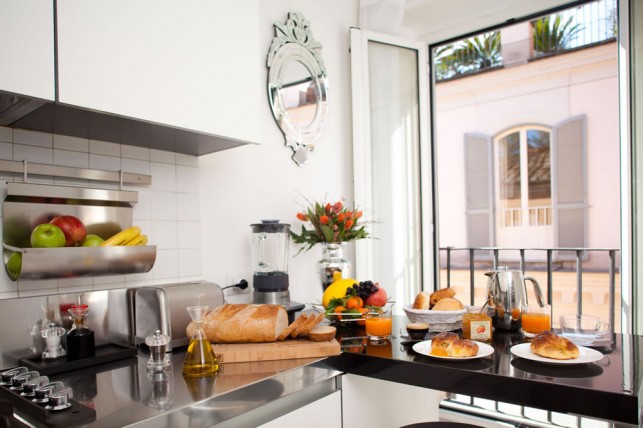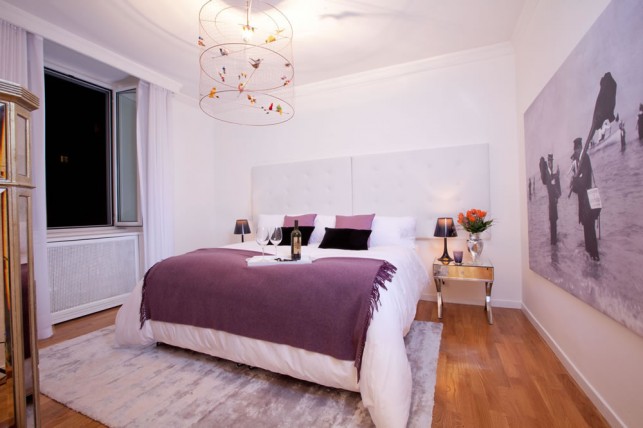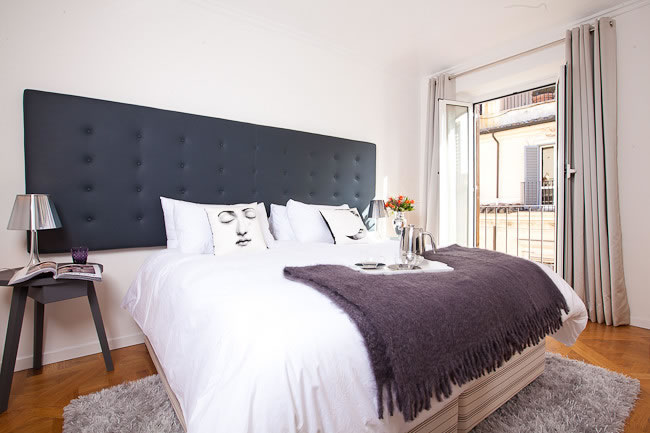 Big Change 2 Motor Yacht: This luxury super yacht in the med required amendments to the existing outstanding interior, Panelven spent 5 weeks working on the installation aboard the vessel. Working on a Yacht brought some challenging elements to the works, but well worth it for the end results.